TECHNOLOGY PLATFORMS & SERVICES
We can help you harness the latest marketing technologies to build a demand generation engine.
The marketing technology landscape changes daily. New tools and technologies promise to help us reach, personalize, automate, measure and analyze in new ways, with more efficiency. But with this promise comes additional complexity and responsibility. Do you have the necessary skills and time available to get the most from these tools? Can your disparate marketing platforms talk to each other? Come to that, do your marketing and IT teams talk to each other? MarketOne supports a range of SaaS-based marketing automation platforms. We help marketing teams deploy, integrate and operationalize these technologies to make digital communications more human, and human conversations more targeted, timely and relevant.
Eloqua services
Eloqua marketing automation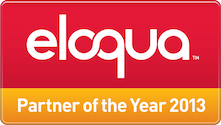 We've been providing Eloqua services since 2007, so we're well-placed to help you extract maximum value from your investment. We're also proud to be Eloqua Partner of the Year 2013.
Expertise – as a Gold Certified Eloqua Partner, we've delivered implementations ranging from Basic SmartStarts to Advanced Custom implementations on Eloqua 9 and 10, and we're one of the few partners with full API certification.
Experience – we can extrapolate the best practices we've developed through running sophisticated programs for companies including Aberdeen Asset Management, IBM, Oracle, Sony, Talk Talk Business and VMware.
Flexibility – offering marketing automation consulting, technical development and campaign management, we can act as an extension of your team or provide a fully managed service.
Global reach – with one of the largest dedicated Eloqua teams, we can support you across North America, Europe and Asia.
Eloqua consulting services
With over 100 Eloqua implementations and integrations under our belt, we can apply an extensive accumulation of knowledge to your business. This begins with helping you put the right team structures in place and aligning internal resources to get more out of the platform. Just as importantly, we ensure you have the reporting in place to measure the revenue attributable to specific marketing activities.
Need advice on initial data capture and ongoing optimization? Guidance is at hand, including the implementation of opt-ins, progressive profiling and preference management. We'll provide consultancy on the creation of lead scoring programs and the routing of leads to your telemarketing providers, direct sales team and channel partners. And we can help with lead management processes to ensure opportunities are promptly accepted and followed up (and handed back if necessary).
For more information on MarketOne's Eloqua Services, please download our brochure.

Eloqua technical services
Need someone to build and/or tune your marketing operations infrastructure? Unleash our marketing technologists, who can manage integration with CRM systems like Salesforce.com, Oracle CRM OnDemand and Microsoft Dynamics, and then tweak them to your exact requirements.
We can deliver custom integrations with SQL and mySQL databases, as well as other external systems. Using Eloqua's Cloud Connector, we can integrate webinar platform tools like WebEx, On24 and Adobe Connect. And we're experts in the implementation of sales enablement tools like Prospect Profiler, Eloqua Discover and the Eloqua for Microsoft Outlook plug-in that can help boost sales take-up rates.
Eloqua managed services
Eloqua skills are scarce and it's not unusual for companies to find themselves relying on one or two power-users who can't cope with demands of an entire organization. Acting as an extension of your marketing team, we can handle campaign deployment, delivery and measurement – liberating you to focus on the more strategic elements of your campaign.
For the ultimate worry-free execution, outsource the whole exercise to us and dispense with having to find, hire, train and retain suitably left-brained staff with costly, sought-after skills. With our global team at your disposal on demand, we can help you cope effortlessly with peaks in campaign activity.
Tele Cloud Connector
Imagine the power of launching your own customized telecampaigns to further qualify or accelerate opportunities all within Eloqua at exactly the right moment.
MarketOne's Tele Cloud Connector launches within program builder – streamlining the integration of teleservices and digital marketing, delivering powerful customized programs and speeding the time to contact for your most promising opportunities. Genius!

EZ-Form
EZ-Form is our custom-built web solution that allows marketers with no technical expertise to generate a landing page and form complete with field validation, event registration limits and custom questions – all in less than five minutes.
Rather than rely on digital specialists, EZ-Form lets you easily create landing pages to capture registrations for your events and webinars. We'll provide a secure web interface that enables your team to access the self-service tool and create landing pages, plus automatic reporting that shows you who has registered for each event. We can even pre-load templates with your company's branding, allowing you to customize the look and feel as well as the messaging.
DemandBase
Demandbase is the first real-time targeting and personalization platform for B2B, transforming the effectiveness of marketing programs and Marketing's ability to impact revenue. While personalization tools have long existed for B2C, until now, none were geared specifically to enable B2B marketers to make online interactions more effective, delivering the right message at the right time.
Without the use of cookies, Demandbase's Real-time Identification service bridges the gap between known and anonymous web visitors by identifying and segmenting the companies visiting a website, and providing detailed, targetable business attributes in real-time. Demandbase integrates with other sales and marketing technologies to deliver unique intelligence about web visitors, and better attract, convert and retain the right customers. Enterprise leaders and high-growth companies alike use Demandbase to drive better marketing performance.

Dialogue

Dialogue Communications is global specialist in mobile messaging solutions.  Dialogue uses its own technology to help customers benefit from using SMS and works with market leaders to integrate effective two-way SMS with SaaS applications. With offices around the world, Dialogue delivers tens of millions of messages for thousands of companies on a monthly basis.
SMS Cloud Connector
MarketOne has developed a cloud connector to enable Eloqua customers to quickly and easily integrate SMS into their multi-touch, automated marketing campaigns using MessageMedia's award-winning SMS platform.
MessageMedia turned to MarketOne because of our experience with the Eloqua AppCloud. The result is the MessageMedia E-Texting app, a solution that takes only a few minutes to configure and is as easy as texting on your mobile device. The project was completed in April 2012 and is already attracting interest from Eloqua customers.
API Integration
MarketOne recognizes the importance of integrating Eloqua with non-standard CRM and other systems to optimize marketing results.
We were the second Eloqua Partner to become API certified. Our API practice is headed up by the product manager that developed the API while he was with Eloqua. MarketOne has helped many companies with API integrations to CRM and other systems and has built multiple cloud connectors and other web applications leveraging the Eloqua API.
We also do API workshops for companies that want to code their own solutions and just need some help connecting to Eloqua's API. If we can name names, clients we have done API work and / or workshops for include Autodesk, WGBH, VHM, Equifax, Pega Systems and Portland Trailblazers.
CRM optimization
Many companies that implemented CRM systems in recent years are now struggling to use them to best effect and realize the full value of their investments. It's a challenge that is becoming increasingly commonplace thanks to the rapid growth of 'software as a service' (SaaS) solutions. Due to poor internal adoption, lack of alignment between sales and marketing and patchy executive visibility into sales activities, CRM initiatives largely have yet to deliver their true potential.
That's because CRM Implementations need to be continuously evolved to live up to their promise. We can help by adapting your CRM platform to help you increase user adoption, align sales and marketing and increase organizational visibility.
CRM OnDemand service
A key aspect of closed-loop marketing is a clear hand-off and acceptance process with sales (whether direct or indirect). To achieve this, we offer two paths for a seamless transfer of sales-ready opportunities:
Provision of a hosted sales force automation (SFA)/CRM solution which is configured and managed by MarketOne
Integration into your pre-existing SFA/CRM

Sales Lead & Opportunity Management
Lead routing
Lead routing enables you to automatically route sales opportunities to the right sales team member based on a set of configurable business rules. Effective assignment rules include geography, industry, product interest and revenue potential. Lead routing gives you a lead acceptance/rejection option, automatic lead assignment, automatic e-mail notifications, closed-loop lead tracking, easy lead reassignment based on territory/personnel changes, and lead-to-opportunity conversion. Once accepted, sales leads and opportunities can be tracked and reported.
Partner management
We can provide a Partner Portal as a turnkey on-demand offering to manage your channel partner relationships and Market Development Funds (MDF). This provides clear visibility into which partner relationships are winning and the impact of your MDF spending. The platform allows your partners to easily access leads, accounts and contacts, as well as track and collaborate on opportunities.