23 March, 2015
With the 2015 Modern Marketing Experience just around the corner, MarketOne is thrilled to be a sponsor for the 8th straight year.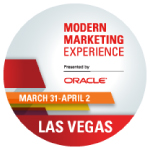 The Modern Marketing Experience will take place from March 31st – April 2nd at The Venetian Resort in Las Vegas, Nevada and this year features keynote speaker James Franco and GRAMMY-award-winning band, OneRepublic.
Aside from the sprinkling of celebrity entertainment, the event is a great opportunity to learn about the latest marketing trends and … Continue reading…
5 March, 2015
MarketOne helps a technology company to expand into two additional continents and double revenue – in less than a year.
Background
The CMO of this data-driven technology firm approached MarketOne with the challenge of using marketing and teleservices to grow global sales. They realized they didn't have the resources or lead generation processes to achieve consistent sales and marketing goals worldwide.  In fact, they were diluting sale reps' time by generating meetings with unqualified prospects.
Through consultation with MarketOne, they established the following criteria for success:
Develop … Continue reading…
All news