appointments
John Rohloff joins MarketOne to drive global alignment
We have some news. 2016 brings major changes at MarketOne.
Let's start with a new face. John Rohloff has joined the company as VP, Client Services and Delivery. He will be based in Boston, but on planes a lot.
John has been tasked with driving greater global alignment to service the increasing number of blue chip companies choosing to work with MarketOne across multiple regions.
He joins from data-driven marketing behemoth, Epsilon, where he was the global lead on the Dell account. He comes with a wealth of B2B and technology understanding, to complement the digital skills he acquired working for Merkle and e-Dialog (now eBay Enterprise Marketing Solutions).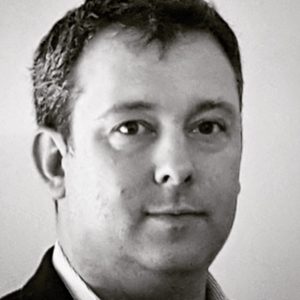 CEO, Fred Ewald, is understandably delighted. "We were looking for someone who could steer us through the next phase in our growth and John just checked every box. A digital native. A global mindset. Experience managing change. And a tireless work ethic. We're very lucky to have him on board."
But that's not all.
John's appointment represents part of a broader international initiative encompassing new product development, sales and marketing, IT, HR and finance functions. Company President, Enrico Brosio, will spearhead this effort in his new role as Executive Director of Global Corporate Development.
In recognition of his contribution in building our B2B Demand Center consulting business, Jeff Wright will take the role of VP, New Product Development. Together with VP, APAC, Warren Everitt, Jeff will identify and develop marketing technologies and associated services to help MarketOne's clients succeed in this buyer-centric, data-driven, always-on world we now inhabit.
Finally, Steven Elliott takes on the new role of VP, Digital Strategy and Marketing. Unsurprisingly, this will involve shaping our digital strategy and marketing worldwide.