announcements
MarketOne India turns one today
Our newest outpost has turned one. Happy Birthday MarketOne India.
Proud father of the operation, Managing Director, Vijay Nair,  has rapidly scaled a team delivering predominantly Eloqua, technology and web development services, but with a growing capability providing teleservices within the region. Within the last quarter alone, the team has doubled in size and is actively seeking to recruit more talent.
To mark their first anniversary, the MarketOne India team celebrated with a fun day of team building activities, joined by guests Enrico Brosio from the London office and Warren Everitt from Melbourne.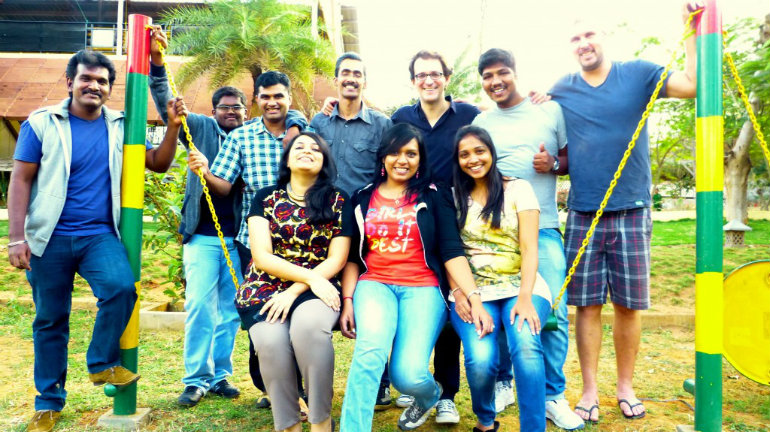 A people-first environment
MarketOne India is situated in Indiranagar, Bangalore. Set amid lush greenery, the office is a serene oasis within the fast-paced surroundings of one of the world's start-up hotspots.
Vijay has fostered a collaborative, team-driven workplace where everyone's opinion is valued. And as a result of a flexible working culture, with regular social activities and outings, those opinions certainly seem to be positive…
"It's a cool office, with passionate people, a positive culture, and a great place to learn, earn and grow!" says Sham, Head of Business Development.
"It's a firm that lets you chart your own growth path, what more could one ask for?" says Apurva Choudhary, a marketing automation consultant on the team.