Back to case study list
Case Study
Building an ABM Methodology – How MarketOne created an ABM Strategy Framework for Schneider Electric, with transformative global results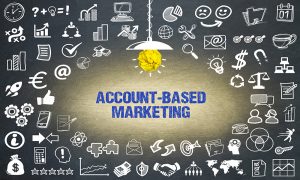 "Our new seven-step ABM framework draws on market expertise, creating growth for our VIP customers and valuable insight to crack our biggest prospect accounts. With MarketOne's help, we managed to build the foundation of actionable and scalable ABM methodology for Schneider Electric."

Martina Curic

Director, Account Based Marketing Excellence, Schneider Electric
Company Introduction
Schneider Electric is a €25 billion organization, operating in 100+ countries and animated by 128,000+ employees. Headquartered in Paris, France, Schneider combines world-leading energy technologies, real-time automation and software and services into integrated solutions, serving a diverse market, from homes, buildings and data centers to infrastructure and industries.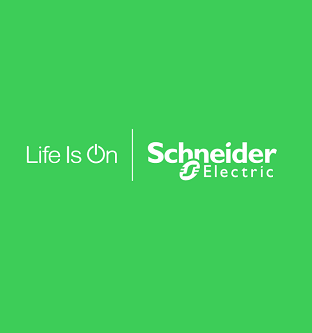 Building & growing ABM for Schneider Electric
Challenge
While Schneider Electric was already running several ABM programs within global strategic and target accounts, what was missing was a structured approach and systematic execution plan that better aligned sales and marketing. The company needed a marketing strategy that matched the complexity of the buyer journey and the breadth of internal stakeholders.
Approach
MarketOne identified account-based marketing (ABM) as the strategic approach to best identify customer needs and unify the messaging from marketing and sales. Working with key global stakeholders within Schneider Electric, MarketOne co-designed an end-to-end ABM framework, basing this on our established ABM strategic vision. We tailored the vision to produce a bespoke seven-step framework, adapted specifically to Schneider Electric's business needs.
After validation from the CMO, the next step was to introduce this new framework to all Schneider Electric's marketing teams around the world, creating an ABM Strategy Guidebook, as well as a 'how to' ABM Guidebook for Execution. MarketOne facilitated sessions in global marketing meetings, 1:1 sessions with various local and segment marketing teams and recorded training sessions for marketers to listen to on demand.
The second stage of the project focused on building an ABM Account Selection Model for Schneider Electric's top strategic accounts. Using visual mapping of available data, we identified nine 'boxes' or stages, enabling Schneider Electric teams to quickly identify marketing readiness and business potential. Using this scoring technique, teams now have a holistic view across sales and marketing on their accounts, understanding which accounts to prioritize, the recommended data set and ABM objective to use in each case.
Results
Closer sales and marketing alignment
With clear steps to implement ABM effectively, marketing and sales can move closer to customer-centricity.
40% increase in sales pipeline wins
With aligned sales and marketing efforts, Schneider Electric's Middle East and Africa teams were able to grow the sales pipeline by 40% compared to 2021.
"Using MarketOne's ABM methodology meant we could align sales and marketing and create a hyper personalized experience for the customer. The result was a 40% pipeline uplift."

Kristina Milenkovic

Regional MarCom Operations Manager MEA, Schneider Electric
Better customer experience & budget investment
With MarketOne's support, Schneider Electric is now enabled to move beyond contact acquisition with limited follow-up, to a unified ABM approach utilizing data and maximizing investment.
Acquisition of knowledge and skills on ABM practice
The ABM framework has been used to educate and inform Schneider Electric employees throughout the US and assist with account selection, with more rollouts planned around the world.
"The seven-step ABM framework took something that was new and complex for us and organized it in a way that's been easy to follow and arrange our local team around. In particular, the account selection model within the 'Identify' stage made it possible for us to narrow down a list of more than 300 accounts to a dozen or so with the most potential for success."

Matthew Wood

US Program Management Team Manager, Schneider Electric
Overall Results
Establishing a centralized ABM methodology for Schneider Electric has helped to educate teams and serve as practical toolkit to fully implement ABM in global markets.
ABM methodology has facilitated internal discussions between sales and marketing around the needs of the customer, while sales better understand how marketing can complement their initiatives.
A clearer visibility of the data has generated increased awareness of marketing capabilities. So much so that ABM education and initiatives are now a top priority for Schneider Electric's CMO.
With ABM awareness and methodology in place, Schneider Electric is maximizing this new-found knowledge for business growth and have already seen increased revenue in selected regions.
"[The ABM program] was a door-opener for us with numerous decision-makers within the account."

Joseph El Basha

Strategic Account Executive, Metito, Schneider Electric